medialnews – Leaks on the Mobile Legends character who got it skin Star Wars theme all over the Internet. There are two known hero Mobile Legends, namely Argus and Cyclops, will get skin on the theme of Star Wars.
Rumors about the Mobile Legends X Star Wars collaboration surfaced some time ago. As if the rumors clarified further, the leaks hit skin The Mobile Legends X Star Wars collaboration is also circulating on the Internet.
A Facebook page that usually provides information about leaks skin and several things related to Mobile Legends namely ML_Leaks sharing these leaks.
In his post two are known hero, namely Argus and Cyclops will get skin Star Wars collaboration. Complete with the schedule, skin Argus "Darth Vader" and Cyclops "Master Yoda" are scheduled for release on May 22.
It's still quite a long time, about a month longer, he says skin it will only be available in a few countries.
According to ML_Leaks, skin This Mobile Legends X Star Wars collaboration will be available in Malaysia, Philippines, Singapore, Vietnam, Myanmar, Cambodia, Brunei, Laos, Timor-Leste and Japan. Unfortunately, in this information, Indonesia is not listed among the countries authorized to obtain it. skin the Star Wars collaboration.
Read also: Genshin Impact's new character Kazuha Ronin leaked from Inazuma
But don't worry, as this is still a leak, that could change at a later date.
Selection of two hero, because Argus and Cyclops seem to fit the characters of Darth Vader and Master Yoda quite well. It can be said that Argus, who has a great stature and uses a sword weapon, matches the characteristics of Darth Vader.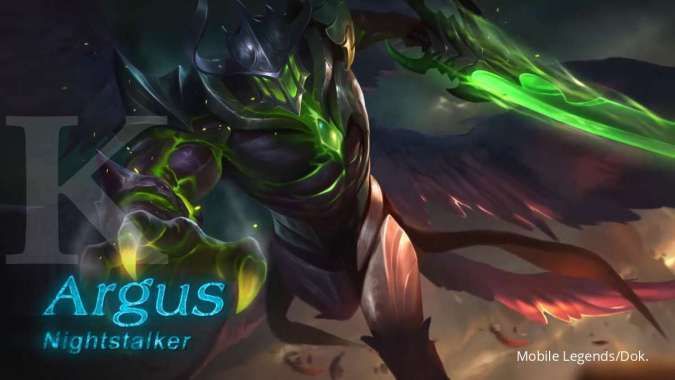 Meanwhile, the tiny Cyclops also seems to fit his role as Master Yoda thanks to the collaboration. skin the.
We'll be waiting for more information from Moonton on the Mobile Legends X Star Wars collaboration.
<! -
->