[ad_1]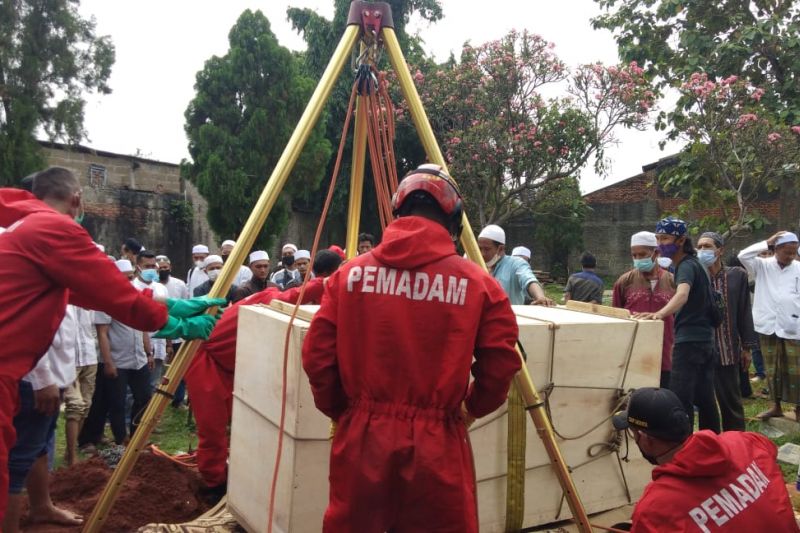 Jakarta (medialnews) – A number of important and interesting news items have graced the city of Jakarta over the past week, including officers from the Gulkamat sub-department, east of Jakarta, helping to bury a body of 300 kilograms.
Additionally, Polda Metro has increased isolation stations to 100 points to reduce mobility during emergency PPKMs.
What follows is a recap of some selected news from the week that is always worth re-reading to accompany the weekend.
1. Abdul Fahmi's body weighing 300 kg was buried in Duren Sawit
An officer from the East Jakarta Fire and Rescue Service (Gulkarmat) attended the funeral of a body weighing 300 kilograms.
All the news click here
2. Polda Metro divides 100 points during the emergency PPKM
Polda Metro Jaya from Thursday will impose 100-point isolation of Jadetabek as part of the tightening of the PPKM emergency policy to suppress the spread of the COVID-19 virus.
All the news click here
3.DKI allocates IDR 623 billion for emergency PPKM BST
DKI Jakarta provincial government allocates at least 623 billion rupees as a result of budget refocusing for several activities to be used as cash social assistance (TSB) fund when implementing emergency restrictions on community activities (PPKM).
All the news click here
4. This is the last isolation site prepared by DKI for 26,134 people.
DKI Jakarta Governor Anies Baswedan has increased the number and location of COVID-19 isolates, which can accommodate up to 26,134 people in 184 isolation locations.
All the news click here
5. The revised draft of the COVID-19 regional regulation with penal articles is already in the DPRD
DKI Jakarta deputy governor Ahmad Riza Patria said the revised draft of regional regulation number 2 of 2020 regarding the control of COVID-19 including penal articles was already in the DKI Jakarta DPRD for discussion.
All the news click here
Reporter: Mentari Dwi Gayati
Editor: Ganet Aerospace
COPYRIGHT © medialnews 2021
[ad_2]